Day 2 Juice Fast
Posted by

Annie

on

Monday, 11 July 2011
So tonight's juice consists of beet, strawberries, blueberries, snow peas, and a pear (I added the pear last because it needed something to make it sweeter).  Today was so HARD. I tried so hard to not look at foodporn.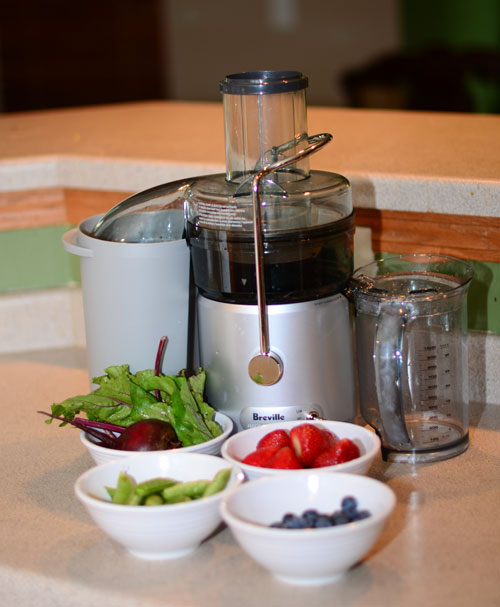 The strawberries tasted great.  This is the first time I ever ate beet before. It is okay, has a really strong flavor though.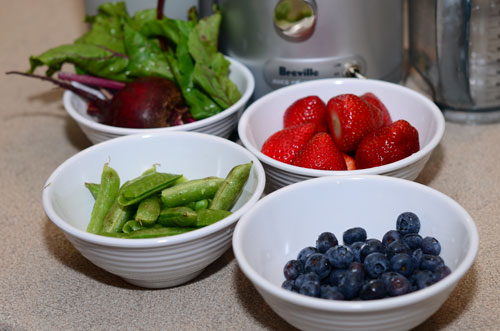 It came out really frothy. I didn't like the froth so I disgarded it.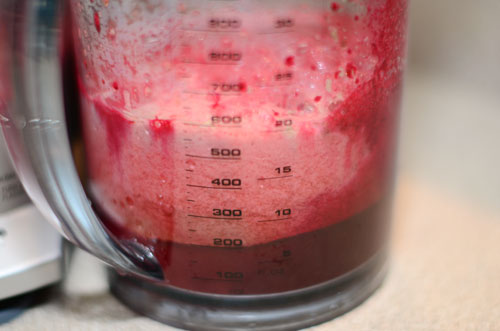 This is how the juicer keeps the pulp separate from the juice.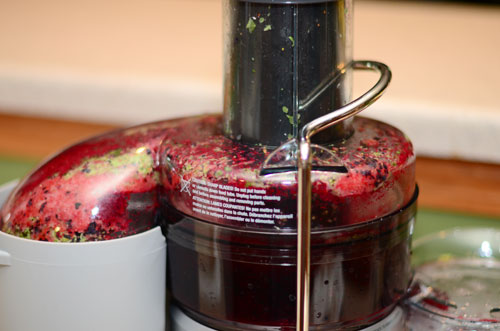 Here's the pulp. WOW, so damn pretty for pulp.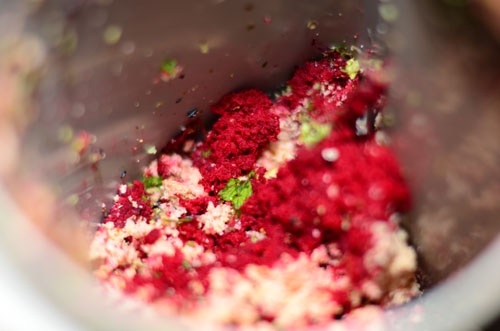 Here's a pic of the pear I said I added in later.  Having the pear really made a difference in the taste.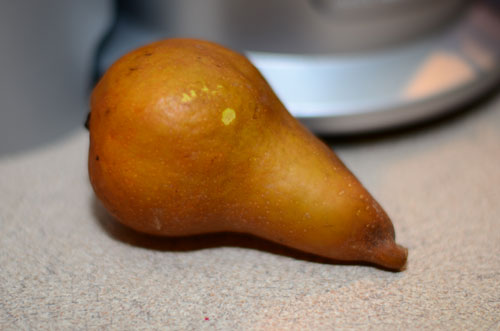 Here's the final snapshot of the juice. It looks extremely pink and potent, which it is~! OMGAH, this juice is super strong in flavor!!!! I'm not so used to this, but I'm getting the hang of it.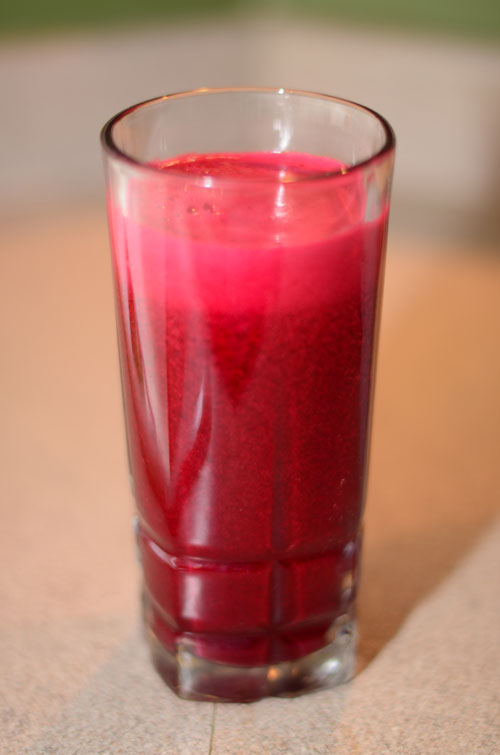 Verdict of this juice: FAIL. I didn't like it. I think it's the beet that I don't like the taste of!
Day 2 Summary
Breakfast: 16 oz

apple, carrot, cucumbers, orange, ginger (favorite of the day)

Lunch: 16 oz

watermelon, cucumber, lemon, some leafy greens

Dinner: 16 oz beet, strawberries, snow peas, blueberries, pear (least favorite, most prettiest but man so hard to drink it)
Water throughout the day.
How do I feel today?
Today was rough.  Any smells of food made me just want to quit this juice fast and go for some hot food. BUT, I stopped myself from cheating because I know I must make a lifestyle change with the way I eat. Going on this juice fast probably is not the healthiest way to eat, but I'm only trying this for a week.  Please God, help me make it to day 7.
How much weight did I lose so far?
Well, I'm only on day 2, but I've lost about 2 pounds so far since yesterday. WOW. Water weight probably, but heck who cares! It's 2 muthafreakin pounds!
Am I going to exercise tonight?
Yes, gonna walk some and then maybe do some easy stretches. I am sore from yesterday.