I have a Mac. Now what?
Posted by

Annie

on

Wednesday, 4 May 2011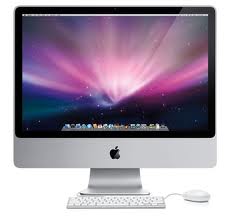 Have you ever wondered to yourself, "I have a Mac, now what?"  Well fear not, I've said those words to myself too when I first bought my iMac back a few years ago. First thing I remember was, "well now what do I do?"  If you are like anyone else on the internet, the first thing you want to do is get connected to the web!  But how do you do that?
First you must get connected to the internet either by a cable, dsl, or wireless router.  That assumes you have an internet provider!
All iMacs and MacBooks come with Safari.  It's the icon that looks a compass in your tray dock (which is probably located at the bottom of your screen).  As soon as you click that, Safari launches and takes you to Apple's home page.  If you like Safari, you can continue browsing the web with it.  Me, I prefer Firefox so I use that most often.  You can download it at www.mozilla.com. 
All executable files on Macs are called "dmg" files.  This is the equivalent of what you were probably used to execute "exe" files on Windows.  To open a "dmg" file, all you do is double click it and it should load right up.  Sometimes you are presented with an icon to drag to your "applications folder."  If you see it, just drag it!  Simple as that.
Some really cool free programs that you can immediately start using are:
Safari - web browsing, surfing, checking internet email
iPhoto - for organizing all your photos and making cool slideshows
iMovie - for editing videos and making movies.
iDVD - for burning your video files to a DVD so you can play it on a DVD player.
Garageband - for editing music files, creating music, and learning how to play instruments.
Textpad - for easy text editing, writing.
iTunes - for organizing your music, video, and syncing to your Apple devices such as an iPod, iPhone, iPad.
Some other cool free software you should download:
OpenOffice - the equivalent of Microsoft Office except that OpenOffice is free!
Skype - for messenging your friends
Firefox - web browser!
Chrome - web browser!
GIMP - for photo editing, similar to Photoshop
Other paid software that are helpful if you like advanced editing photos, video.
Adobe CS5 products - suite of all things video, photo, web editing.
Logic Pro - for editing sounds, music
Final Cut Pro - for really awesome video editing
DVD Studio Pro - for authoring really custom masterpiece DVDs
Also, you can download really awesome and cool apps easily from the Mac App store.
If you would like to venture into making iPhone or iPad apps, try XCode.  It's also available for a minimal price from the Mac App Store.  However, if you want to sell it in the iTunes store, you must be a licensed Apple Developer.  It costs $99.00 per year.
I plan to put some tutorials up soon.  Feel free to leave a comment if you have any questions or requests!