Smiling on a Saturday
Posted by

Annie

on

Saturday, 23 June 2012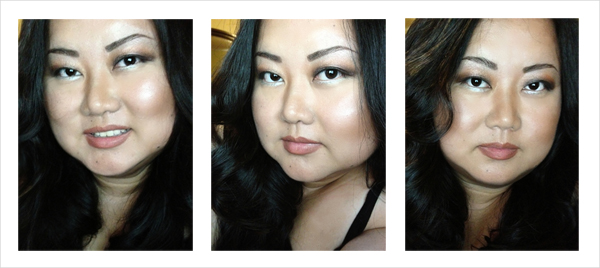 A lot of people ask me why I don't smile and show my teeth. Well, here it is a pic of me smiling and showing my teeth! I took this on my iPhone today. The quality is not that good due to my room lighting. Nevertheless, I'm not quite sure why I don't show my teeth much. When I laugh, I still sometimes cover my mouth with my hand. Why? I don't know ... habit, I guess. My aunt once told me that whenever I talk, I seem to smile to a lot so it makes me appear friendly.  Really? I hope I am able to accomplish that!
I also don't curl my hair much except for days where I feel like it. That's like probably 3-4 times a year. Today was one of those days I felt like it. Believe it or not, I have naturally wavy hair. Yup. I do. During my younger years I had really nice long shiny thick black hair.  Not sure what happened over the years but now if it dries naturally after a shower, it is wavy almost like a perm.  It is too monstrous to take care of so I usually flat iron straighten it to be more managable. 
I'll tell you a funny story. One day I woke up late for work so I didn't have time to flat iron my hair after a shower. Everyone at work that day asked me if I got a perm. When I replied to them that it was my natural hair, they looked at me with disbelief like "Whattttt, you are asian. How is it that you have curly hair?"  LOL. They thought I was just playing with them. The entire day at work, people kept asking me the same question over and over. I finally got tired of it and replied, "Yup, it's a perm."  LOL then no more questions. hahahahaha.. Then the next day, I'd go back to work with straight hair. hahahaha!