Posted by

Annie

on

Sunday, 15 July 2012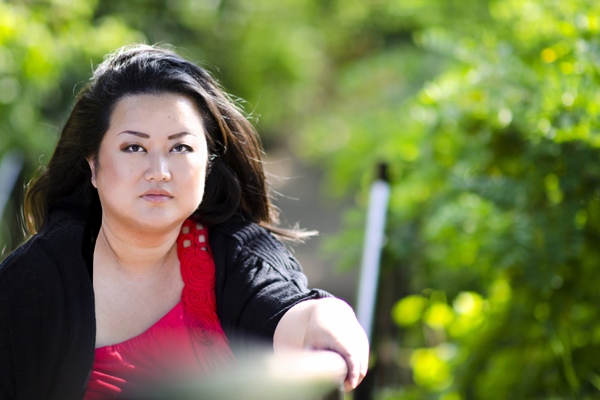 I had the chance to visit my hometown Eau Claire, WI a few weeks ago for my cousin Pa Ying's wedding.  This picture is taken at the place my cousins and I used to call the "Stairway to Heaven" because there were so many stairs.  We used to take this path down from my cousin's house to the YMCA when we were younger.  This place has a lot of memories for me because it was a place of hope. A hidden stairway, tucked in by trees... A secret place we could escape to when we wanted to dream.
Believe it or not, Eau Claire brings me a lot of tearful and painful memories here.  I lived in Eau Claire from 2nd grade up through 9th grade. It was the worst city I've ever lived in my entire life.  There was so much hatred and so much discrimination growing up here during this time period of my life. I don't know how I made it out of this place alive. I think to this day, I still am traumatized by all the events that occurred here growing up. That will be its own blog entry someday ....
Every time I drive by I-94 and pass the Eau Claire exits while traveling up to MN to visit my parents, I still feel uneasy, anxious, and short of breath whenever I drive by Eau Claire. Even though I've moved away for 20+ years now, I still feel sadness here.  During my travel here for my cousin's wedding, I just tried my best to remember the good times and be happy for the memories.  I'm glad I had that attitude because I felt stronger.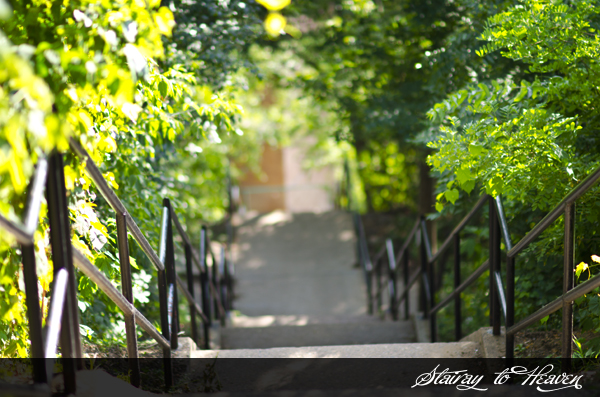 I can't remember how many steps it took to go from bottom to top. All I remember was it was a workout! In this pic, that's not even the bottom - it's not shown in this picture!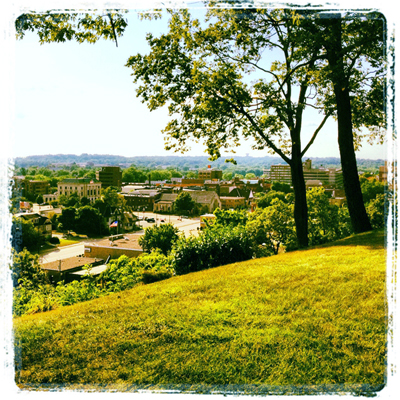 View of Eau Claire from the stairway to heaven. Actually, many years ago I don't remember it being open like this. All I remember was trees everywhere.  Seems many of the tall trees were cut down.