Posted by

Annie

on

Friday, 25 January 2013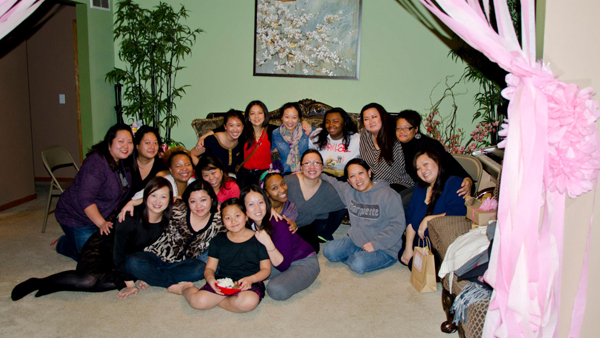 These were the awesome ladies who stayed until the end of the party! I wished we would have taken pictures earlier in the day because there were more fantastic ladies who joined us!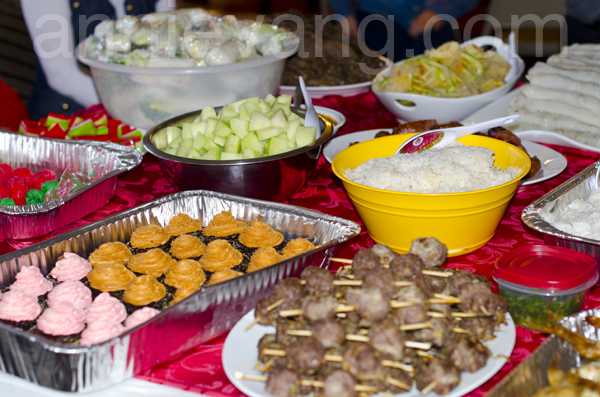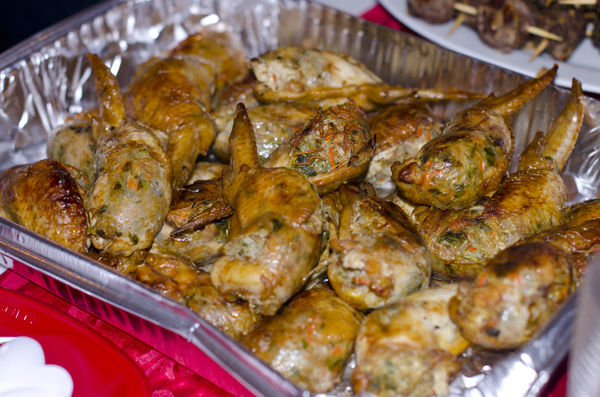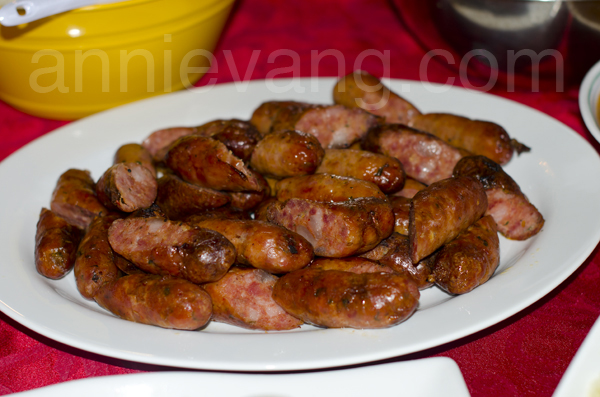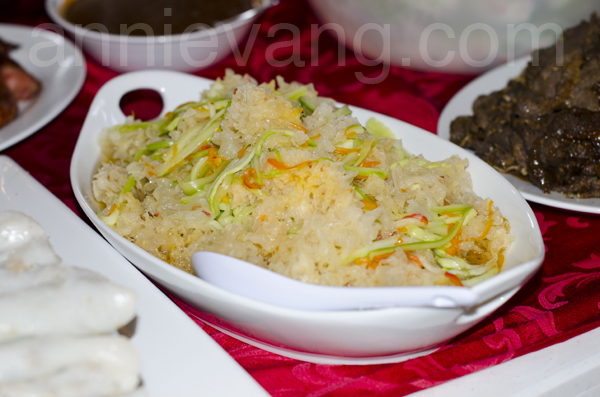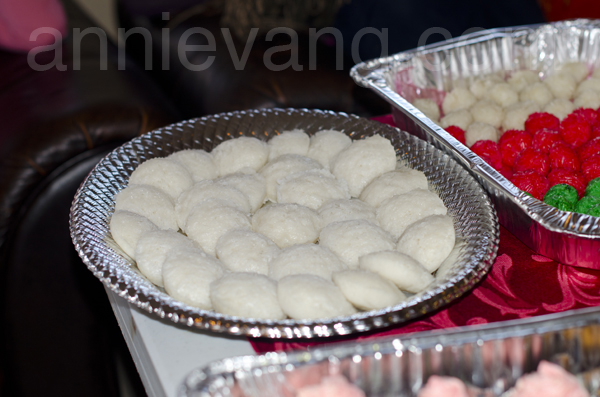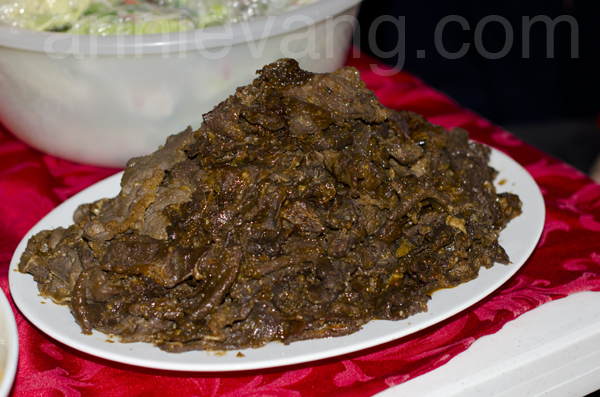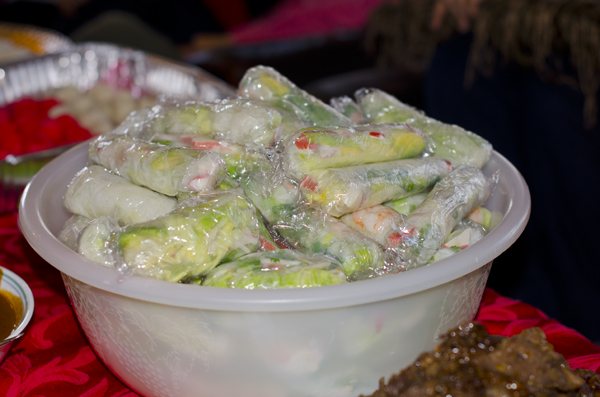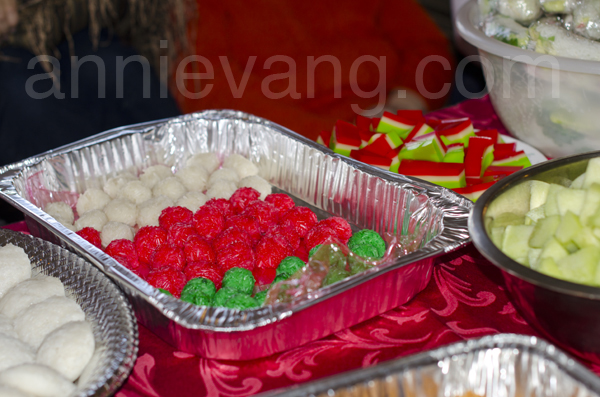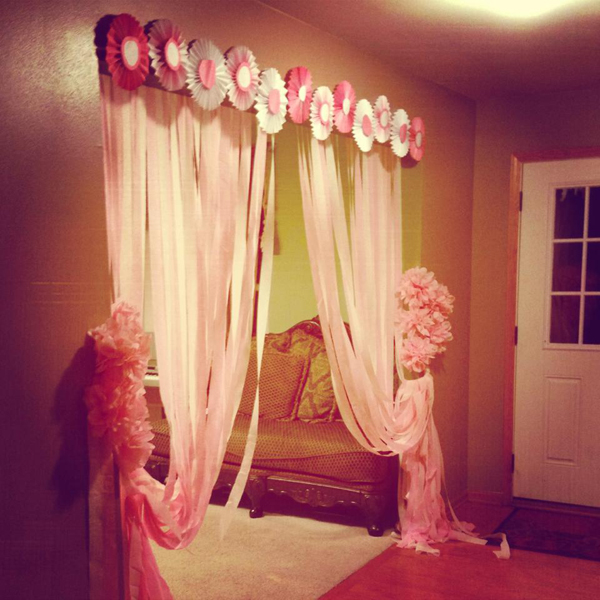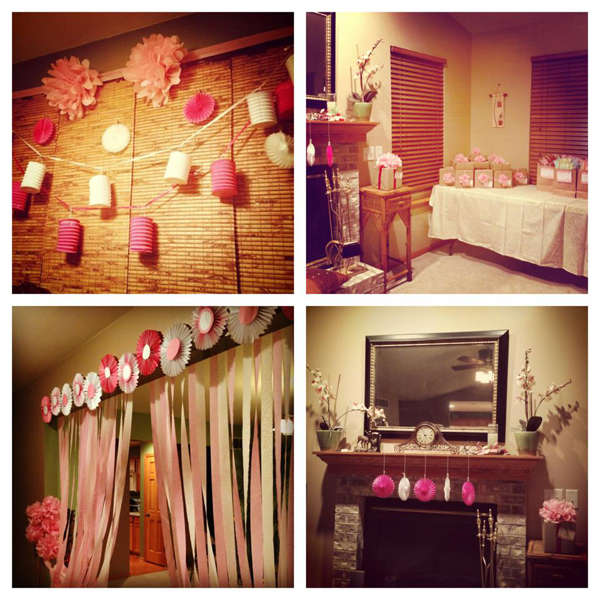 Back Story:
My friend Julie Chang Valladolid (currently living in Japan) had a great idea for me to help her do a Scentsy Giveaway so she sent me a mid size warmer and 3 scents to try out back in December.  When I first unboxed it, it was so cute!  You install the light bulb (first time), plug the scent warmer to a wall socket and then you turn it on.  You break a piece of the wax and place it onto the lid and let the lightbulb warm it.  As it melts, it lets off scent! That's it!
During a Christmas party, my brother in law Doua liked my Scentsy warmer and scent so much he asked me to buy one for him.  I usually keep the Scentsy warmer on a table next to the wall in my living room.  On that same night, my niece Alis (she's 2 years old) was playing near the warmer and tripped over the cord and broke the light bulb.  I was able to get a replacement bulb but then on New Years Day, my niece Alis was playing with the warmer and tripped over the cord again. The jar broke in half, it was an accident :-).
I asked Julie if I could buy a warmer for my brother in law and that I needed to buy a new warmer because mine was broken.  Julie suggested I could host a Scentsy party and it could be an online party as well (for guests who live far away and can order online at their convenience).  It was a great idea and I got to thinking, I could combine this with my Yumaholic App Launch Party to celebrate my success launching my cookbook for the iPhone. 
I had then just two weeks to plan this event!
Two weeks before the event:
Invites!!! I invited everyone on my Hmong Food Facebook fan page to attend.  Those who were interested sent me a private message and I invited them on a Facebook Event invite list.  I started to sew every night. I made a bag a night after work. I had planned to give away a bag as a game / door prize for my guests.
One week before the event:
My friend Kia came to help me every day for 5 days. We packaged the gifts I had made as well as the awesome gifts that Julie had sent to me from Japan.  Kia also helped me decorate my house and also made us some awesome cream puffs to eat while we decorated. She's super awesome!
Day before the event:
My sister Song, Myra, sister in law Nancy, brother Kou, nephew Monti, and niece Evangelynne came and helped me prepare for the big day! I don't know what I would have done without them!
Event day:
7:30 am
We started cooking.  My sister in law Nancy made the fawm kauv (steam rice rolls) and I started on the rest of the dishes. 
11:00 am
Xia was the first to arrive! Yay! She drove from Michigan to come hang out with us. I was really happy she was able to join us. It was my first time meeting Xia and her hubby Johnny. Then shortly afterwards Michele and her daughter Asia arrived.  Michele was very sweet, she brought me a lucky plant gift.  Misty, Danielle, and Patty drove from La Crosse to join us! Misty was also very awesome, she made stuffed deboned chicken wings, hot pepper, and sticky coconut rice balls. It was also my first time meeting Misty and her guests!
12 pm
We started the spring roll assembly line.  We had more guests arrive! MyYia, Leigh, and Kowjue. Everyone participated in wrapping the spring rolls.
1 pm
Bulgogi time! At this moment I lost all track of time and guests that were arriving. I did try my best to say hi to everyone and get people situated.  Wow, multi-tasking was hard! I was also hot and sweaty but having a blast from all the energy that was surrounding me.
2:30 pm
Most all my guests arrived! Tricia, KathyJo, Diane, Zong, Pa Houa, Angie & daughter, Nou, Sam ... I know I'm forgetting some names, please forgive me!
We laid out all the food on the table in my living room.  We started with introductions and went round robin answering, "What is your name, location, and tell us something unique about yourself."  It was very awesome to hear everyone's responses! Then I introduced all the dishes and described how each dish was made and the ingredients.  I also asked the guests who brought the dishes to speak about their dishes.
3:00 pm
We eat, buffet style of course!  Oh there was so much food! :-) And socializing! I think Bao showed up around 3:30 because she had just gotten off work.
Menu items were:
bulgogi
stuffed chicken wings
hot pepper
spring rolls and sauce
meatball on skewers
white fungus salad
homemade hmong pork sausage
steam rice cakes
hmong jello
rice
orange creamsicle drink
cupcakes
honeydew melon
khaub poob (chicken coconut curry)
3:45 pm
I tried my best to do my Scentsy demo. Julie wasn't able to join us because she was in Japan and also in a different time zone! My dummy part I didn't read the "Scentsy Host packet" before hand so I read it while I was doing the demo hahahaha!  I think people got my drift!  There were samples of scents for people to smell and I also lit my beautiful "Be Mine" warmer for everyone to see.  I tried to answer the questions as best as I could but as anyone knows, I am not that good at sales demonstrations.  The best convincing you can get from me is that I love the product!
4 to 5 pm
Somehow I just lost all track of time at this point hehehe. We had about 30+ people so I broke us into two groups to play games.  One group was in my main living room and the other group was in my other living room..  My brother is a game master, so while he was teaching the game to one team "Telestrations", the other team was waiting. I tried my best to socialize and kill time, but eventually I convinced that other team to play "Dixit". :-)  My brother didn't bring his 12 player game, so I had the group break out into partners and played the game.  It was so fun! <3
6 pm
Door prizes! So I had the winners of the Telestrations game (Sam and Micky) and the winners of the Dixit game (Zong and Xia) pick a number from 1 to 20 without going over.  Well, everyone picked the number that was over. So we tried it again and I told the secret number to my niece Evangelynne.  The lucky number was "eight" and my sister in law Sam won fair and square!  The door prize was a "Be Mine" Scentsy premium warmer and a Scentsy scent called "Happy Go Lucky".  Please note, Sam is Alis' mom. It was destined that Scentsy would become part of her life! Hahaha! I then proceeded to have the winners choose two gifts.  Then all the party guests got to choose one gift to take home.  Some people got the lovely japanese bowls that Julie gifted and others got the home made bags that I sewed and the bags of kitchenware accessories. 
6:30 pm
We took pictures in my smaller living room before the guests left!  We should have taken pictures earlier but things got hectic and we didn't have the opportunity to.  Next time for sure, we will do pictures before eating!
My last guest left after all the cleaning was done. Thank you Xia, you came first and left last.  :-) You are a sweetie!  Thank you also Kia for being patient with me and for staying late to help me wrap and decorate. I will remember your good deeds always.  A big thanks to my sisters Song, Myra, sister in law Nancy, Evangelynne, Monti and brother Kou for helping me the entire weekend. I don't know what I would have done without you here.  You guys always stick by my side and back me up always, I'm so grateful and blessed to have you in my life. 
Was that a mouthful or what?  Hahaha okay I'm just giving you the skinny version of the whole event but bottom line is:
We got to meet new friends, eat together, and make memories!
Next time, are you coming to my party?