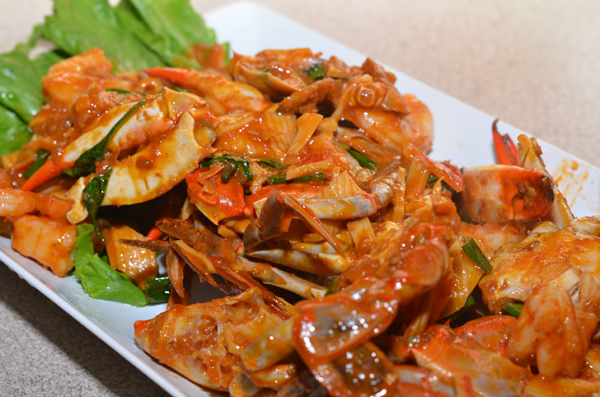 Blue crabs is one of my favorite dishes!  I first ate this wonderful dish at my Aunt Ong's house ten years ago and instantly loved it at first taste!  The flavor is savory and succulant, omg is it finger licking good!  It is best served with sticky rice.  You dip the sticky rice into the sauce and eat. OMG YUM!
Ingredients:
2 or 3 pounds of blue crab (cleaned, gutted, and split in half)
1 pound shrimp
1 package of imitation crab meat
1/2 cup chopped garlic
1/2 cup chopped ginger
1 cup fresh basil
1 cup chopped onion
1 1/2 cup oyster sauce
1 jar crab paste
1 jar shrimp paste
Please subscribe to my Youtube channel if you like this video! :-)  Leave me any questions or comments below.