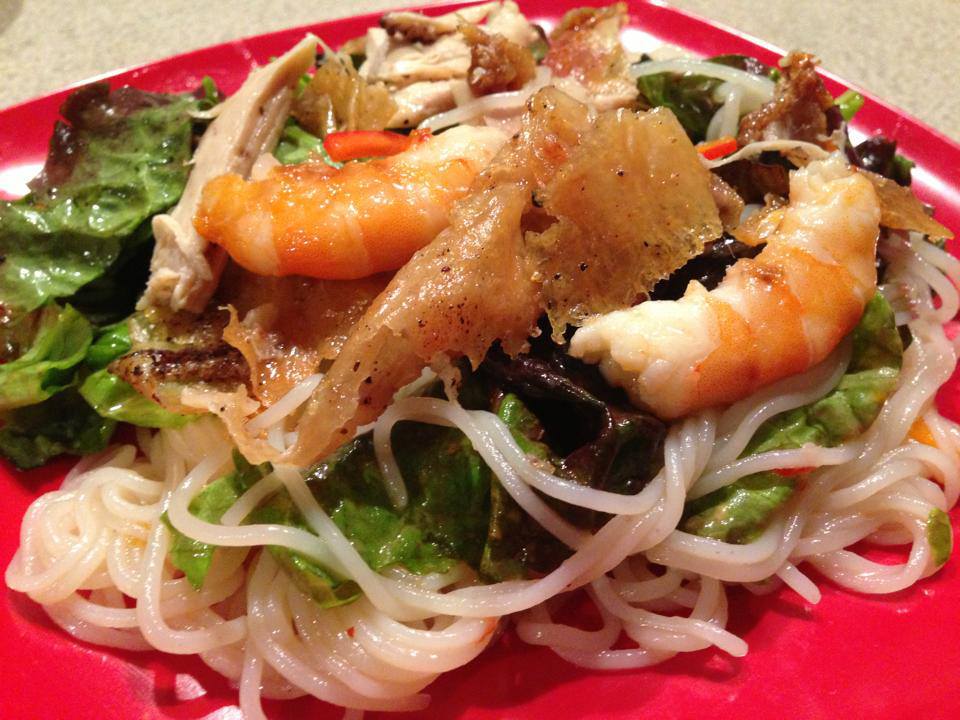 Most simple salad dressing you will love! Believe it or not, I just made up this sauce today. LOL
 
Salad
-----------------
1 cup vermicelli noodles

1 cup chopped lettuce

1 cup any veggie of your choice

shrimp or chicken

Annie's sweet salty salad dressing - good for 2-3 salad servings
---------------------------
1/4 cup sugar

1/4 cup lime juice or lemon juice

2 tbsp fish sauce (three crab brand)

1 tbsp chunky peanut butter

1 tbsp chili sambal (jar with green cap)

(you can adjust the amount to fit your taste)


In a small pot, mix the sugar and lime juice and heat on high until the sugar dissolves. (about 1 minute).

Then remove from heat. Add 2 tbsp of fish sauce, chili sambal, and chunky peanut butter.

Mix until well combined. Let cool or you can chill in fridge until cold.

Pour sauce over salad when ready to serve.