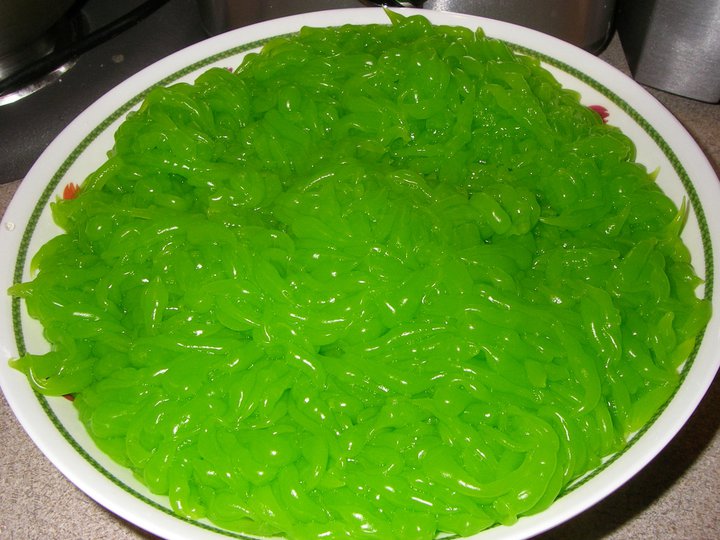 This is a super easy recipe to make Hmong Nab Vam strings (pronounced as na va), also known as tapioca worms.  My fellow sister in Christ, Nam Phoumee, taught me how to make this recipe! Thank you Nam Phoumee!!!!!
Nab Vam Ingredients:
1 - 16oz bag of Bot Banh Gio flour (see picture below)
9 cups of cold water
food coloring of your choice
Other stuff to get ready
a really big pot to cook the mixture
a steamer pot with a top pot that has holes and a bottom pot for water (I got mine from a korean store)
a big strong spoon (flat or round, preferably a wide spoon)
Let's start!
Mix the flour and the 9 cups of cold water in a pot.  Stir until disolved.  It will resemble white milk.
 
Add the food coloring of your choice.  I prefer to use the powder food color cos it makes the color brighter.
 
Place the pot on the stove and cook on high heat and stir.
 
Watch the pot closely and stir continously.  Within 3-5 minutes the mixture will start to thicken.  Then in the last few stages it will get really thick within a few seconds!!!! This is why it is important to use a big strong spoon. Keep stirring!
 
When the mixture starts to develop big bubbles and get shiny, turn off the stove.
 
Stack the steamer pot in the sink.
 
Pour the hot mixture into the steamer.  Using the big spoon with a downward pressing stroking motion, press the mixture down through the holes.  The tiny strings will fall into the bottom steamer. The technique to this is to press downward and stroke it to the side.
 
Scoop out the strings and put them in the container of your choice. (see picture above)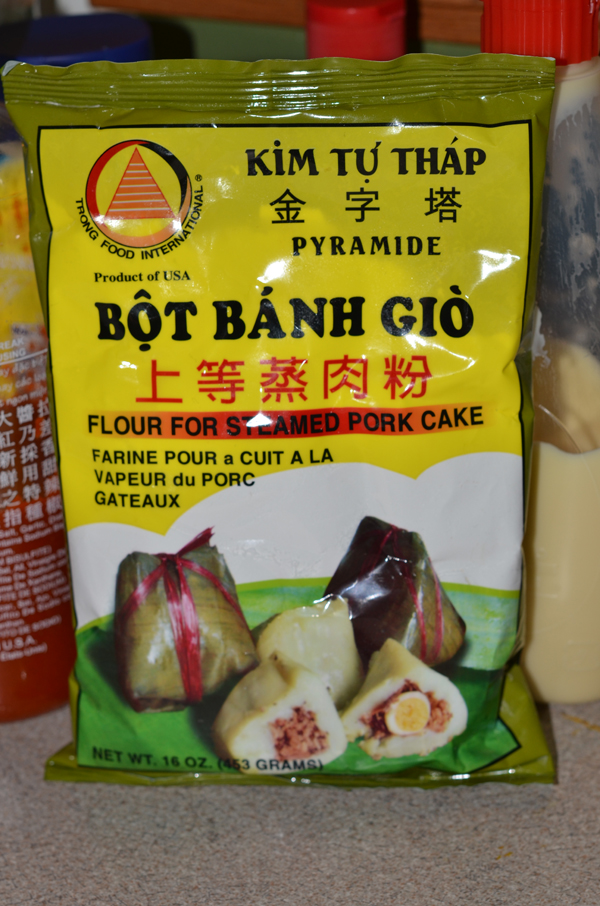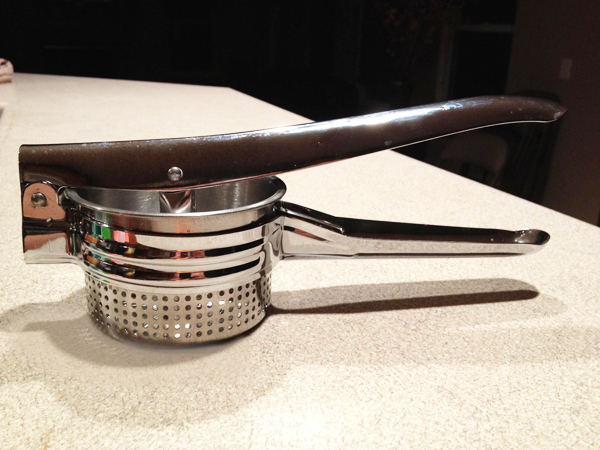 Update!!! -- I recently bought a potato ricer to try to make my worms and they turned out beautifully! You should try it out. You can buy it at Bed, Bath, and Beyond.
If you have any questions, please leave me a comment! The key to this is continuous stirring!