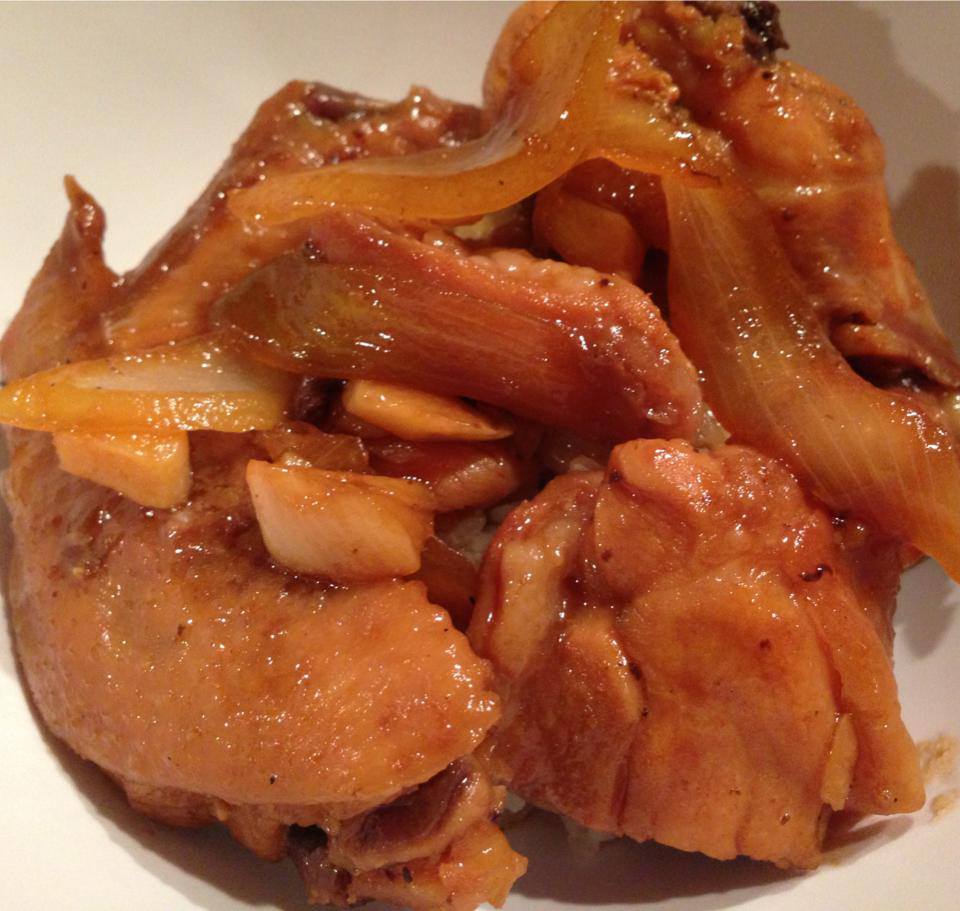 Soy Sauce Chicken
1 pound chicken cut up into small pieces
1 onion sliced into thick wedges
1/4 cup soy sauce (or 1/2 cup depending on the saltiness level of your brand)
1/2 cup rice wine vinegar
2 tbsp packed brown sugar
1/2 cup water
1/4 tsp black pepper

Mix everything together and place into a pan.
Heat the pan until it starts to boil, then reduce to low heat, cover with a lid, and let cook for 20 minutes.
Then turn up the heat to high and let the water evaporate until the sauce gets thicker.
Turn off the heat and serve.

You can add thai chillies or hot pepper flakes if you like it spicy.