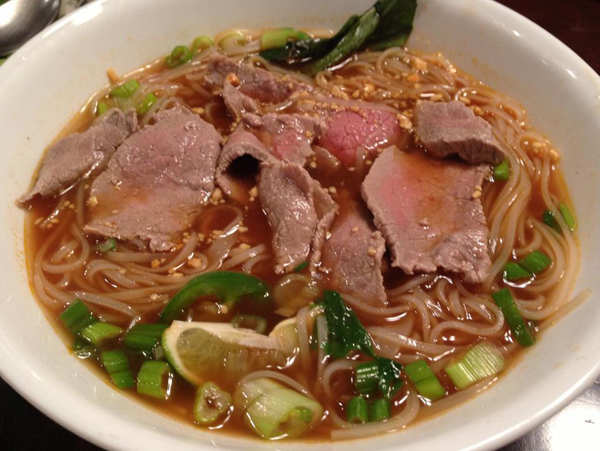 This is how I make my pho broth recipe:
Ingredients:
beef bones with marrow (leg bones)

cut up in 2 inch pieces
2 charred onion (then rinse and remove black parts)
1 thumb (about 4 inches) charred ginger (same as above)

1 spice packet (get it at the asian store, put in the small white mesh bag - coriander, cloves, cinnamon, star anise, fennel, cardamom)

1 inch chunk rock sugar

lots of water (about 1-2 gallon)

1/4 cup fish sauce

1 tbsp salt

Pho broth seasoning

 
Wash the beef bones clean.
Add the bones to a large pot and fill with water until covered.
Boil the bones for 5-10 minutes to get rid of the impurities
Dump water out and rinse the bones
Put the bones back in pot and add lots of cold water
Bring back to boil, cook for 1 hour
Add the charred onion, charred ginger, spice packet, rock sugar, fish sauce, salt, pho broth seasoning
Cook for additional 1-4 hours. Cook longer if you want stronger flavor.
Season to your tasting.
Condiments: (optional and up to you!)
basil leaves
bean sprouts
sliced jalapeno
lime
hoisin sauce
sriracha sauce
crushed peanuts
culantro
chopped green onion
chopped cilantro
sugar
oyster sauce
fish sauce
meatballs
sliced beef
tendons
sliced tripe
other