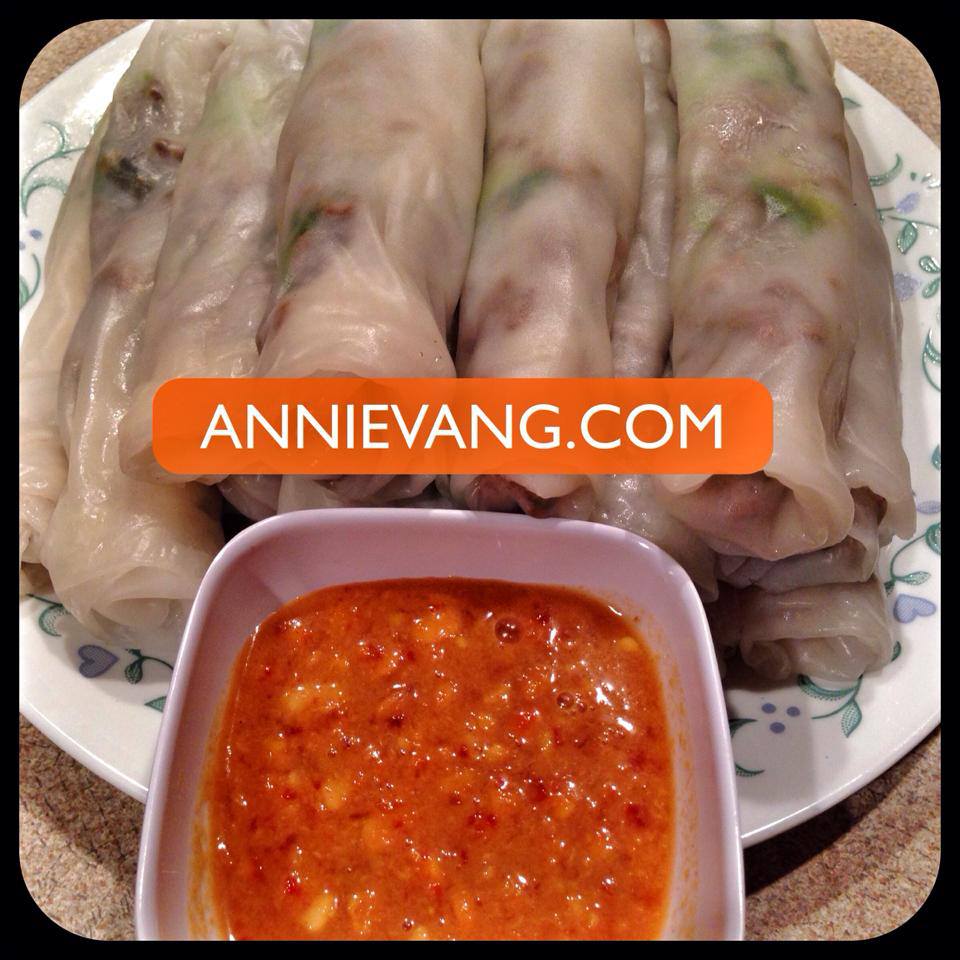 Rice crepe:
1 1/2 cup rice flour (red bag)
1 1/2 cup tapioca flour (blue bag)
5 cups water
1 tbsp oil

Mix everything together. Set aside.

Filling:
1 pound ground pork (or chicken, beef, turkey)
1/2 cup scallions chopped
1/2 cup cilantro chopped
pinch of salt
pinch of black pepper

Brown the ground pork until cooked. Add salt, black pepper. Add the green onion and cilantro.

Making of the crepe:
1. In a crepe pan (or non-stick pan), turn the heat on medium low. When the pan is hot, add crepe and swirl it around to coat the pan. Let it cook until the sides start to pull in and looks transparent.

2. Pour the crepe onto a large plate. I lay out a sheet of aluminum foil and pour it on that.

3. Sprinkle meat all over the crepe evenly. Add as much as you like.

4. You can fold it like how you fold egg rolls OR fold all edges in into a square and roll up.

Annie's peanut sauce:
1 tbsp sugar
2 tbsp lime juice
2 tbsp fish sauce (three crabs brand)
3 tbsp water
1 tbsp chunky peanut butter (or plain)
1 tbsp thai chili or chili sambal sauce

Mix everything together until well blended.