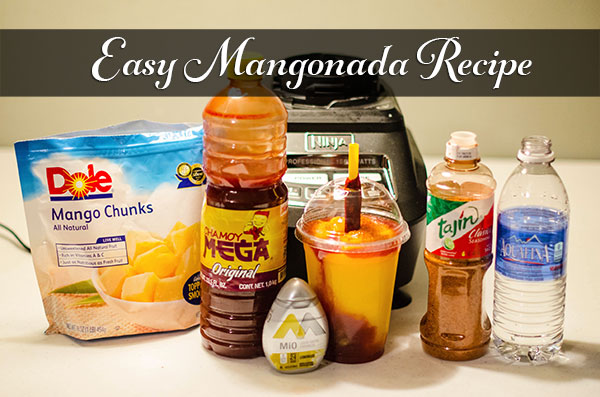 Hi everyone! It's been a while since I last did a food tutorial. Today I will be sharing my recipe how to make a mangonada.
Ingredients:
1 to 2 cups of frozen mangos
1 cup water (adjust if needed)
4 or 5 ice cubes
1 or 2 tsp Mio Liquid Water Enhancer Lemonade flavor
1 tsp Chamoy
sprinkle of Tajin
tamarind candy stick
 
In a blender, add frozen mangos, water, and ice. Blend for a few seconds.
In a cup, add chamoy. Then sprinkle some tajin. Then add the blended mango. Add as many layers as you like.
Tips
:  If you want a thick texture, add more ice.  If you want is more slushy, use less ice or increase water.
Where can I find these ingredients?